5 Easy Christmas Decorating Ideas
Go Rustic
Whether the rustic aesthetic suits your existing home style best, or you would prefer a more natural holiday look, opting for rustic decor can make a subdued statement in your home.
Fill Your Home with a Golden Glow
Creating a welcoming ambience for the holidays can be super simple and easily achieved. By opting for golden lights on your tree, garland, and more, you are instantly setting the mood for festivities while crafting a cozy atmosphere.
Gift With Greenery
Ditch the usual ribbon and top your gift with a pretty piece of greenery. It's an unexpected but beautifully rustic look, as shown in these gift wrappings
Use Presents as Decor
Why spend all that time on wrapping gifts to perfection if you aren't going to show them off? Line your staircase with presents in various fun patterns for a simple but chic decor idea.
Make It Magical With Light
Wrapping evergreens and leather straps on tiny strings of lights that you never have to plug in. The light's so much more magical when it floats."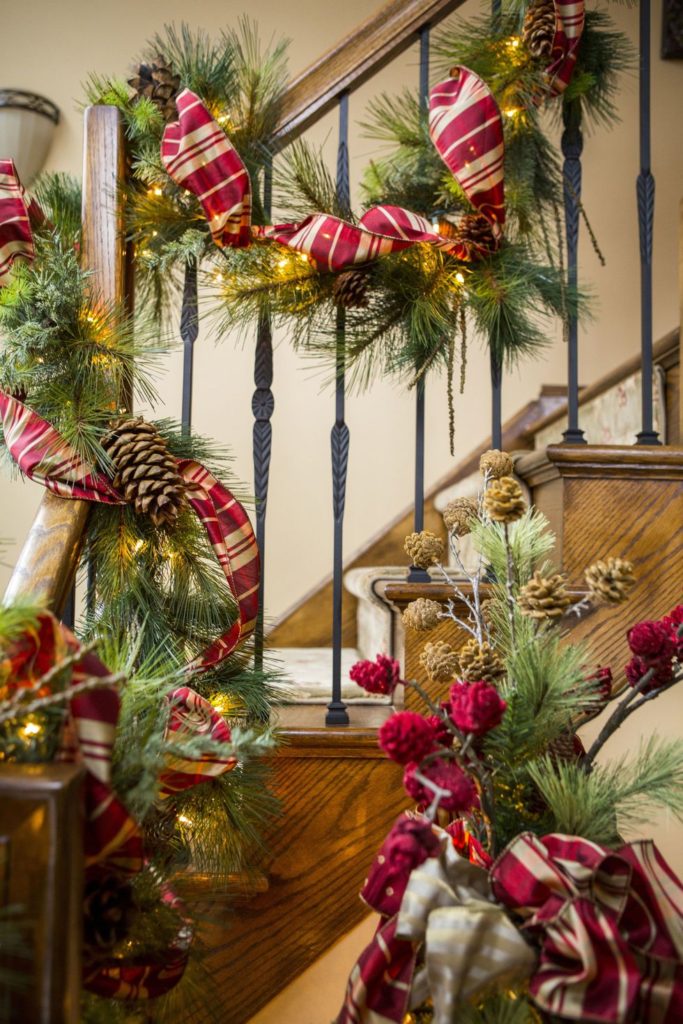 Source: elledecor.com