Fire Damage Restoration: Anatomy of a House Fire Part 2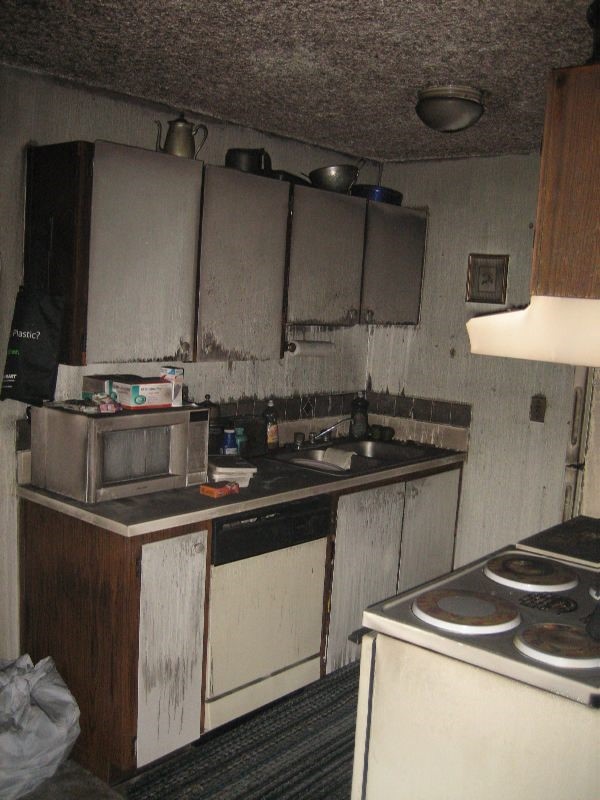 General Cleaning Techniques
Smoke and soot can penetrate paint, carpet, upholstery and clothes. Carpet can be deep cleaned and clothes can be taken to the dry cleaner. However,  properly restoring walls, structures and objects is a different story. Here's a look at some general cleaning techniques that all Restoration Company's should be using:
Personal protective equipment: Gloves, a protective mask, long-sleeved shirts and pants should be worn on site to minimize contact with ash.
Remove contents: Remove contents from the house. While some contents may have to be discarded, others can be effectively hand cleaned. Cleaning contents in an ultrasonic machine is also an option with some items.
Ventilate: Open windows and doors to remove odor.
Beware of other contaminants: Lead and asbestos can turn a fire restoration job into an environmental restoration job if they've become disturbed.
Hand scrubbing: Fire damage work is one of the most tedious types of repair work. It involves a lot of handwork, such as scrubbing walls and structures with sponges — and using chemicals and specialized restoration equipment, such as media blasting tools, in the event of heavy residue.
Duct cleaning: Following restoration, a duct cleaning is required. That's because smoke and soot have a tendency to become trapped within a home or business's duct system. This can spread contaminants — and odors — to other areas of the home when in operation. Hence, a professional duct cleaning is necessary.
Choose the Right Company
Where a water damage situation can be restored in as little as three days, it's not uncommon for a fire damage situation to last several weeks. It can even last for many months if reconstruction is involved. Hence, proper cleaning and handling of a project is all the more important. It is critical that you hire a company that is certified in fire through the Institute of Inspection and Restoration (IICRC). Contact us Today with any questions by clicking here:
Fire Damage Restoration