Eclipse 2017 concert crowds jam Prineville-area roadways
Eclipse concert crowds jam Prineville-area roadways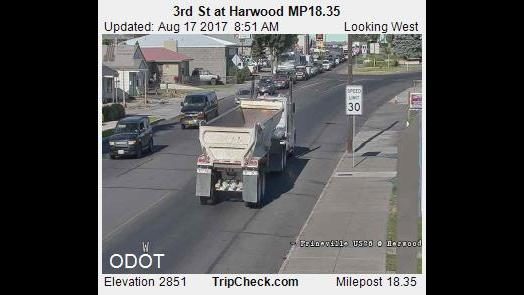 PRINEVILLE, Ore. – Thousands of festival-goers heading to Big Summit Prairie have been traveling through Prineville since Wednesday, causing traffic backups of 15 to 30 miles east of town, according to authorities. Oregon State Police reported late Wednesday a 30-mile backup from the concert site, where 30,000 or more people are expected to attend the weekend event that begins Thursday. Here's a news release issued Thursday morning by Crook County: Traffic has been extremely heavy traveling East through Prineville since Wednesday, August 16
th
.  We saw an increase in congestion later in the day yesterday with traffic traveling East toward Big Summit Prairie.  Already today traffic is heavy from just west of Prineville headed east through town. County operations and Law Enforcement is working with County Emergency Management, Fire and EMS as well as the Road Department and ODOT to mitigate the impact to our community. Crook County Sheriff, City of Prineville and Crook County Court strongly urge travelers who do not need to travel today or early on Friday please consider delaying your journey.  Traffic later on Friday the 18
th
and over the weekend is expected to still be heavy but moving better as most of the attendees of the event at Big Summit Prairie will have already arrived at their destination. If you do need to travel today or Friday please be aware of the higher than normal traffic and congestion through Crook County and plan accordingly for your trip with extra water and snacks.  With the high temperatures our region is expecting plan to stay hydrated.  Practicing patience will help make your journey more enjoyable. For real time ongoing updates with traffic and local information you can go to:
                coemergencyinfo.blogspot.com
Also follow us on social media at:
                Twitter@COEmergencyInfo
Contact 211 for more information about our Central Oregon Region and where to find what you need.